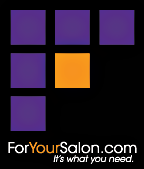 Our Guarantee:

We are committed to providing our customers with 100% satisfaction in their experience with us! We feel that the best way to build repeat business and a long lasting relationship with our customers is by treating them right and giving them the highest quality customer service, along with unmatched product selection and competitive prices.

If we ever fail to meet your expectations please contact us by phone at (866) 946-5556 during our normal business hours of 9:00am to 5:00pm ET Monday - Friday, or via e-mail 24 hours a day 7 days a week and we will make every attempt possible to meet your highest expectations in order to make you a happy customer.

You have our word that we will provide reliable, quality products and a commitment to service like no one else. We want to make you feel comfortable ordering from us. We offer only the highest quality merchandise and friendly customer service.